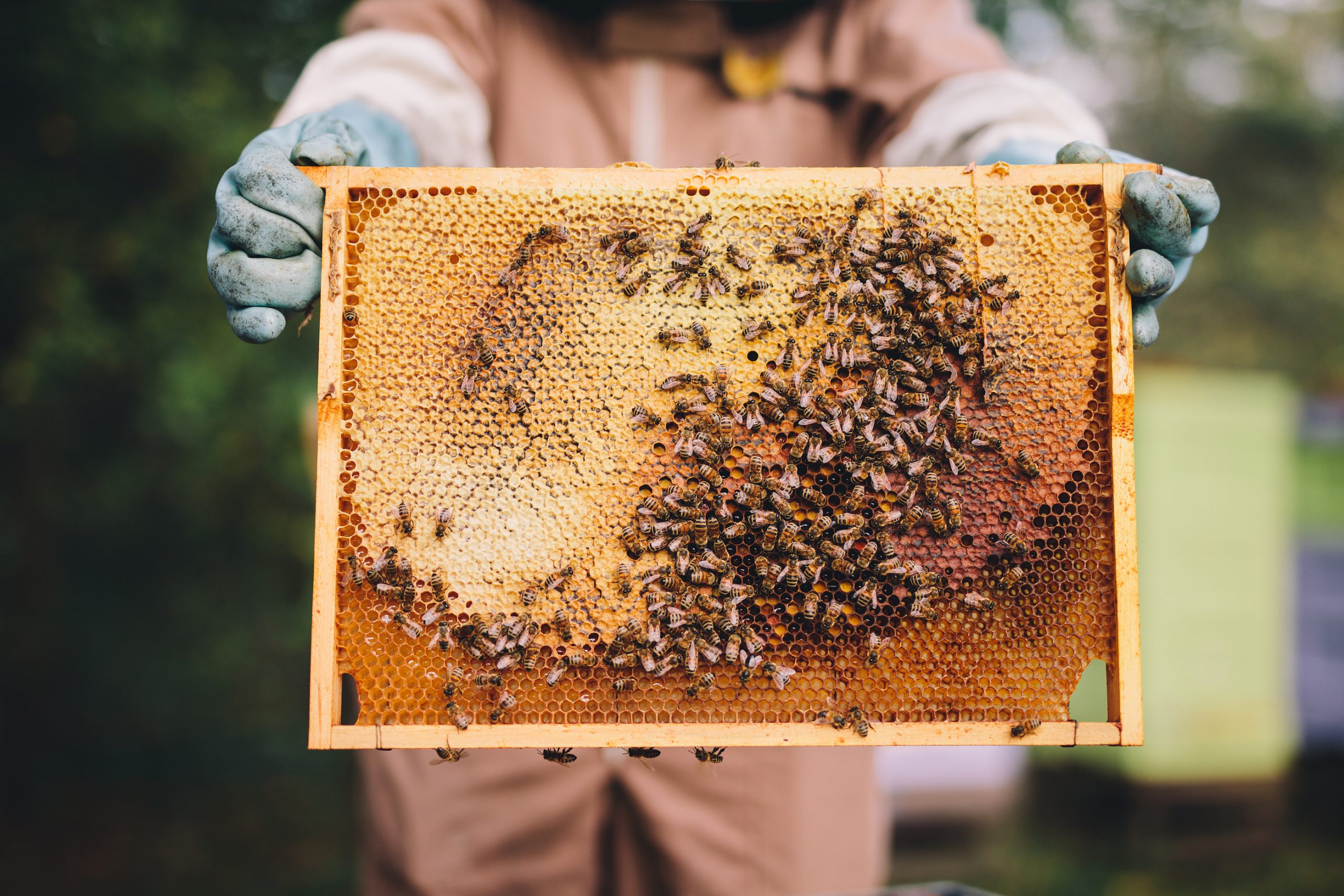 Gary V.
I called Nick on a Sunday as I discovered a swarm of honey bees, Yellowjackets and wasps had invaded a tree near the public sidewalk of my duplex. I was surprised Nick answered the phone on a Sunday. He wanted me to take a picture and send to him as he will review situation on Monday. Nick was very through in assessing the problem. No hive found, just a swarm feeding on the tree.
Carol
This week I had 75 bees sneaking into my kitchen from an outdoor crevice. Called Nick and he arrived within 1/2 hour. He located the problem area, and sealed it off effectively. He returned until he had the swarm contained to be be relocated safely. Prompt, efficient, knowledgable. Definitely a 10 STAR rating.
Connie & Nigel
Tracey was absolutely amazing in rescuing honey bees who were trying to set up shop in our fireplace. She was calm, professional, efficient, and we are so grateful she was able to safely remove them. She's a true "bee whisperer." We are very impressed with Super Bee. What a wonderful service!
Kachina
Nick and the Super Bee crew are great! We had a swarm of bees take over our attic and he was there within days to re-home them for us. He is very knowledgeable, personable and comes when he says he's going to. He even patched up the the hole in our attic afterwards. I would highly recommend him and his Team.
Tim C.
Knowledgeable and responsive. Everything you would want in a bee service. I recommend them without hesitation.
Marian A.
I can't say enough about the quality of the work! Nick came out on the weekend to remove a hive from our second-floor roof. We called several other "pest control" people who would not come because I told them the bees were coming in a second-floor crevice near the peak of our roof. Thank goodness a friend recommended Super Bee!
Gary V.
Nick has vast knowledge and experience in Bee rescue and removal. It was determined to see if the swarm moves on in a couple of weeks as a similar situation occurred down the street. I appreciated Nick's prompt action and advice as he answered all my questions. Nick is a special resource for our community in saving our precious bees and protecting the public. Thank you Nick!
Sally
The best, most knowledgeable and experienced, most passionate and just plain all around great guy and Beekeeper. Truly OUTSTANDING !!! I highly recommend with no reservation.
"Knowledgeable and Responsive."
 Nick provides an alternative solution to pest control and believes that killing bees should not be an option. For more on Nick and SuperBee Rescue feel free to contact us for more information.